Welcome to Porter FLL Elementary Robotics 2023-24!  
CLUB CONTACT:          Mrs. Avalon Goddard  @    avalontgoddard@gmail.com 
CLUB MEETINGS:        Wednesdays, 3:45-5:15pm **STARTING November 1st
MEETING PLACE:        Porter Cafeteria
FIRST MEETING OF THE YEAR was a success!  We started the club with individual Introductions and a team building game.  We engaged the kids in various centers:
• Jelly Sandwich Coding (of course)
• Level setting behavioral expectations around what it means to be a team player and operating as a "Gracious Professional."
• Getting up close with the missions for the game so that they can think about the things that they can possibly do to solve them. 
• Identifying key parts in their team box (motors, caster ball, colored sensors, speakers).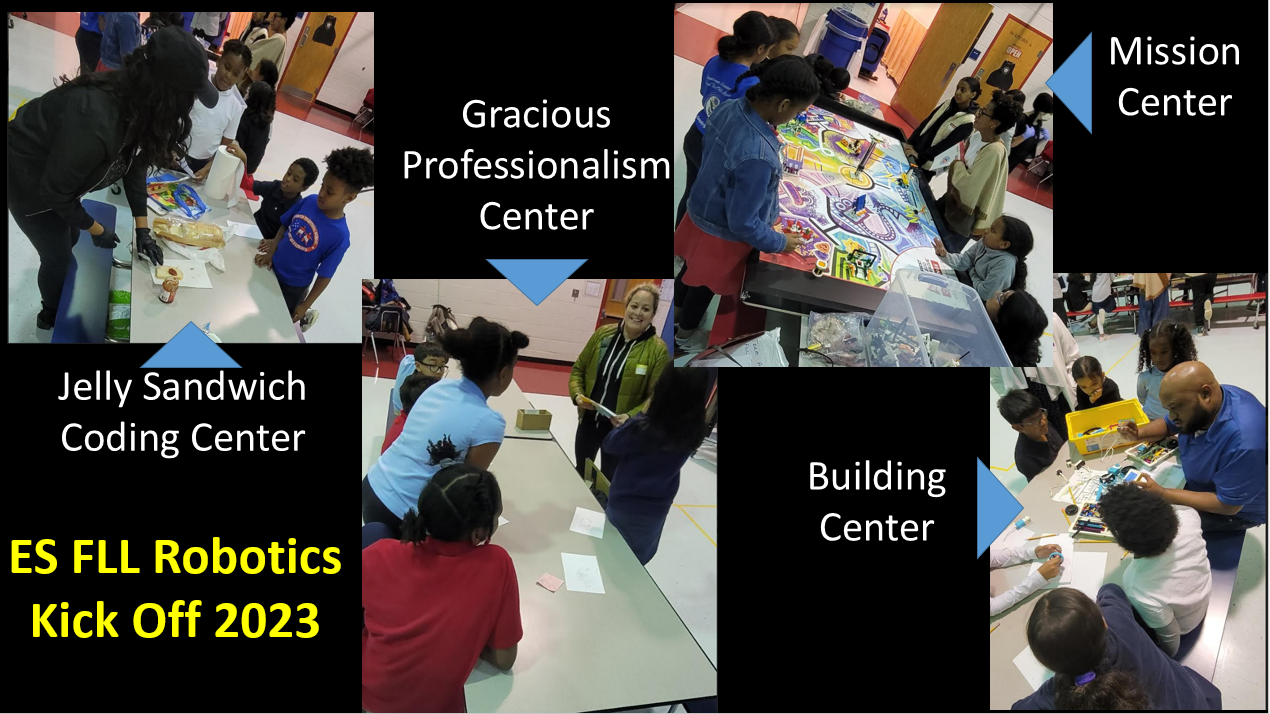 We had so much learning and fun for our first Kick Off session this afternoon.  Whoever thought that making Jelly Sandwiches can teach sooo much about coding?  Turns out, it was the kids favorite and tastiest 😀.  Our volunteers plated sandwiches at the end of the club, AFTER hands were washed/sanitized.  I can't tell you the importance of you participation and hoping to meet more of you as the club goes on.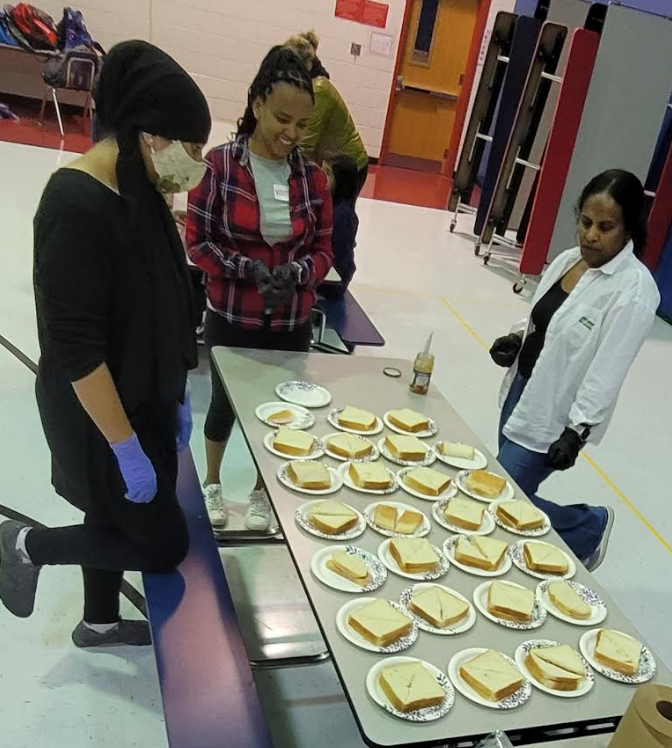 ---
PARENT/GUARDIAN VOLUNTEERS NEEDED!
DO NOT BE AFRAID!!! We simply need you to bring your love of inspiring children to think and to work as a team. Of course, if you happen to have some knowledge of block coding or engineering…that is a plus, but NOT mandatory.
VOLUNTEER SHIFTS are 3:30-5:30pm           SIGN-UP FOR FLL ELEM ROBOTICS VOLUNTEER
MIDDLE SCHOOL STUDENT VOLUNTEERS NEEDED!
MIDDLE SCHOOL robotics club members,  MIDDLE SCHOOL students, and ELEMENTARY SCHOOL students serious about STEM are also welcome to volunteer!  We have a limited number of positions and opportunities that we will need you and your Parent/Guardian to sign you up for.  Use the link below to sign up: 
STUDENT VOLUNTEER SHIFT:  3:45-5:30PM      STUDENT SIGN UP FOR ELEM ROBOTICS VOLUNTEER
We already have 4 Elementary School First Lego League (FLL) Porter Robotics teams aiming for our County's FLL FUN DAY competition in May 2024. Returning and New 4th and 5th grade students applied and were selected in June 2023.